CAUCASIAN
OVCHARKA

CAUCASIAN
MOUNTAIN DOG

USA BREED
FOUNDERS

EXCLUSIVE
BLUES


BREED BOOK


"Our Revered Elders ...."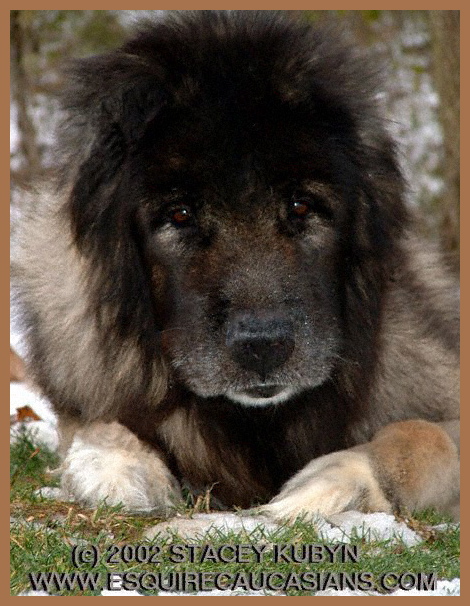 OldCharka at Esquire Caucasians

Esquire Caucasians, the United States Breed Founder, is home to THE OLDEST CAUCASIANS IN NORTH AMERICA, and some of the oldest Caucasians in the world!

It is a blessing to keep our beloved older Caucasians beautiful, active and healthy for exceptionally long lives. It is also the product of our genetic selection and constant attention to the newest developments in veterinary science. The results, over the years, of care and husbandry such as we recommend to our puppy buyers, have yielded unprecedentedly long-lived and magnificent OldCharka at Esquire.

Follow the OldCharka below to some recent photos and descriptions of our beloved elderly dogs. Please bookmark our Gallery and return to see new uploads. Enjoy viewing our Gallery!
If you pet the OldCharka,


he will show you his friends ....
She's a STAR !
Even though she's a "lady of a certain age", Beautiful Emily is still quite the "poster girl". Give Emily a pet, and she will show you the poster-sized picture.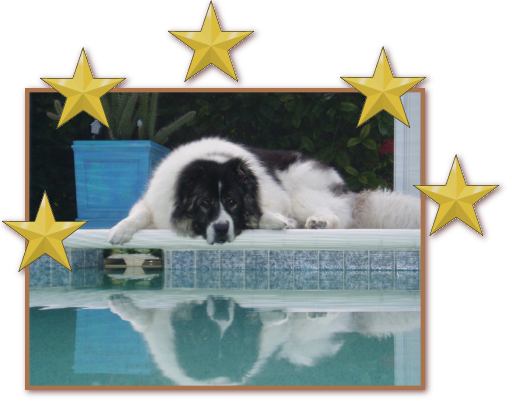 COPYRIGHT NOTICE
All material on this website Copyright © 2006 by Stacey Kubyn, Esquire Caucasians and others. All rights are reserved.
Copyright protection is hereby asserted in the United States and Internationally without limitation and will be vigorously defended. All content, graphics, photos and computer code herein are protected by US & International Copyright Laws, and may not be used for any purpose, nor copied, reprinted, published, translated, linked, hosted or otherwise distributed by any means. Be advised that digital watermarking, tracking codes, encryption and other technical and non-technical means may be employed in the defense of these rights.